We convert your business idea into a money making machine
Is your business getting crushed by big businesses or competition? Are you struggling to find a trusted IT partner to help you grow your business?
Schedule a Consultation
How would it feel to see the following changes happening to your business in next 10 weeks?
Your business getting more qualified leads
Your business closing more sales
Your sales graph growing
We turn these dreams into reality for businesses like yours
We craft a strategy that aligns with your short-term and long-term business goals. We start with finding the weakness in your sales process: It could be generating leads, nurturing them or closing sales. Once the problem is identified we put a strategy into action by carefully understanding your target audience and their expectations. And we have all the latest technology to put your business strategy in action.
Excited to start with us? Take the first step towards your business success by booking your Strategy Appointment
Schedule a Consultation
What People Are Saying About Us

don't just take it from us, let our customers share their stories

Jasmine Brandon (Atlanta, USA)
CEO of Players Social View, LLC.
I'd vowed that if I'd ever found the perfect developing company to build my website that I would send great words about them. W3Bminds has done wonders for my company website "Players Social View, LLC."

I'd never thought my website would come out amazingly as it has. Since the developing of our company website in 2012, PSV has received numerous compliments and viewership due to its well fluid design and interaction. During the process of building the company website, W3Bminds made sure to have a great communication, design and idea aspects for the vision that I had on a weekly basis, regardless of being across the globe. Not only did they understand but they'd made sure to meet deadlines. I truly look at W3Bminds not only as web developers but part of my team/friends. We continue to stay in great contact and discuss what's current with Players Social View, LLC.

I look forward to doing more business with W3Bminds in the future and wouldn't choose any other company to take their place.

Brijet Whitney (Arizona, USA)
Founder, Obsessions of a Hockey Wife
I have thoroughly enjoyed working with Rishish & everyone at W3BMinds over the past year & a half. The process of building a website was completely new to me & I really felt that they were eager to make my vision a reality as well as educating me along the way~ & for this I am even more grateful. Our relationship has grown beyond business & I feel like I definitely have Rishish in my corner when we talk about great things to come for both myself & my website as well as what W3BMinds has planned for their own future! I look forward to a continued creative partnership with this great company & the talented people that make it that way!

Curtis Brown (Raleigh, USA)
Owner, Curtis Brown Photography
I have been working with Rishish and W3Bminds for the past two years, and I cannot even begin to tell you how incredible these past two years have been. They are the most hospitable, well educated, AFFORDABLE web designers I have ever worked with.

Over the past ten years, I have created over 15 websites, through 6 designers, and I will never leave W3Bminds! They understand exactly what I am looking for, and if they can't do it, they MAKE IT HAPPEN!

We first collaborated on a non-profit organization website, that was loading thousands of images through the site, with hundreds of thousands of visits downloading and sharing images directly through the site. Rishish and the team were able to create something better than I could have ever imagined, and I am so thankful for their services to this day.

Being countries apart, it has never been an issue. In todays society, we have many means of communicating and sharing designs back and forth. I send everyone I know to them, as they are by far the BEST, at what they do [as cliche as it sounds...] in the world!

THANK YOU W3Bminds for EVERYTHING!

Sarah Saltzberg (New York, USA)
Co-Founder, Bohemia Realty Group
Rishish and the team at W3BMinds have helped us realize our vision as a real estate firm in Upper Manhattan. From designing integral parts of our site both on the front and back ends, to working out the kinks, to constantly monitoring and making improvements, Rishish has been a pleasure to work with. Working creatively to develop something from scratch is a collaborative process, and Rishish has been more than patient. When we show the back end of our site to other firms in Manhattan, they are consistently impressed by the tracking and complexity of the site, laid out in a user friendly and intuitive way. We also regularly get compliments on our front end for it's easy to use interface and navigation.

Dena Patrick (Raleigh, USA)
Founder, Wishadoo!
I am honored to count W3BMinds as part of the Wishadoo! team. In fact, without your team, Wishadoo! wouldn't be in the world, helping people each day. While your technical expertise and business acumen are invaluable, especially for a growing, scalable enterprise, your visionary approach, dependability and integrity are truly priceless. There are no words to adequately express my gratitude for having found W3Bminds.
Lory Ankiel (Florida, USA)
Founder, The Athlete's Guide LLC.
I have been working with W3BMinds for a few years and would highly recommend them. They have the most innovative designs and concepts of any company I have worked with in the past. They work quickly and have helped me to make my business successful.

Pankaj Sharma & Sandeep Singh
(Lucknow, India)
Chief Mentor, Valentia Organic Farms
It has been indeed a pleasure to have W3Bminds as our partner for all our IT needs. The judicious sense of business requirements and eye for perfection makes them a perfect hit. The all time and easy accessibility of the W3Bminds team helps in troubleshooting in no time. Our sincere and best wishes for a bright future ahead.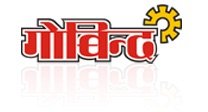 Divian Agarwal (Barabanki, U.P., India)
Director, Gobind Industries.
On behalf of GOBIND INDUSTRIES and the entire team, I want to put on records our appreciation for your technical support . Once again I appreciate your help and support. Thank you so much for you kindness!

Sana Rehman (Lucknow, India)
We worked closely with the team of W3BMinds for creating a website that speaks to what my company stands for-Style, Comfort, Elegance, Simplicity & Awesome customer experience. They were extremely helpful in getting the site to look exactly like we wanted & we would not hesitate to go back again to them with our next project. They are knowledgeable & provide excellent customer service.

We highly recommend the team at W3BMinds to anyone seeking to create or grow their online business.