The 5 Sins of Marketing You Should Avoid at All Costs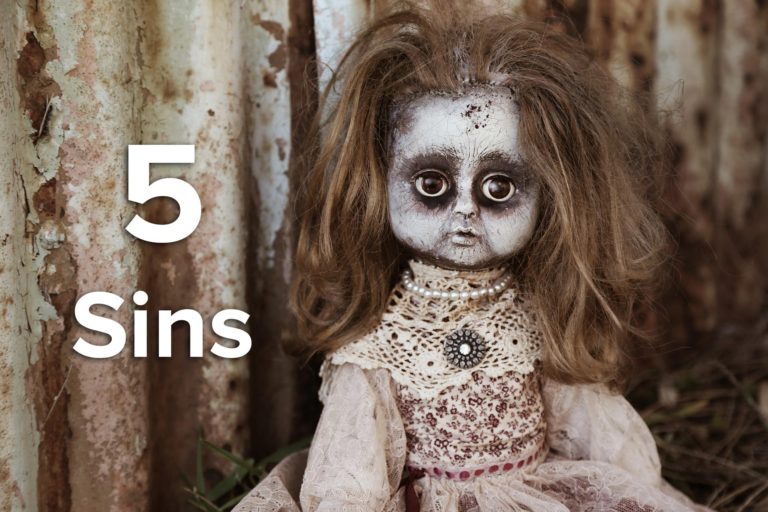 How do you get your new business from 0 to 100? The key to success is startup marketing. At the same time, too many businesses think that simply throwing money at the problem helps to raise brand exposure, and inevitably gets the right clients in the door.

That's far from the case. Marketing is an art, and one that needs to be planned as well as any other aspect of your business. Are you looking to avoid the mistakes that some of your startup competitors are making as we speak? If so, stay clear of these 5 mortal sins of marketing.
1) Marketing Without a Strategy
We've all been guilty of it: in the momentum of promoting a new business, it's easy to jump right into developing ads and placing them on relevant channels. But in reality, marketing needs to be strategic in order to proceed.
Start with your business goals: what are you trying to achieve? Then, build measurable marketing metrics that your individual ads and content can accomplish, from website visits to lead conversions.
Consider your audience, and choose your channels strategically. Only then should you actually develop the content that will drive your marketing implementation.
2) Trying to Blanket the Market
The idea is tempting: for a new business, more coverage equals more awareness. But in reality, you probably don't have the budget to take an approach similar to some of the largest brands in your industry.
Instead, startup marketing needs to be targeted in order to succeed. Analyze your audience, and place targeted ads in the channels they are most likely to frequent.
The same concept also applies to your content marketing efforts. Rather than looking to appeal to as broad of an audience as possible, develop niche content designed to get to the audience segment most likely to become your customers.
3) Pushing Too Much Promotional Content
Too many marketing novices, old school thinking still prevails: marketing needs to be promotional. But increasingly, that is no longer the case.
In reality, your audience is likely tired of banner and pop up ads. More than 60 percent of mobile devices in India now use ad blockers, a clear indication of their thought toward more traditional, promotional marketing efforts.
Instead, try a value adding approach. Develop ads and content that, once seen buy your audience, actually answer a question and solve a pain point. A value focused marketing approach will be much more likely to succeed in today's digital environment.
4) Failure to Connect the Dots
Random acts of content creation are a surefire killer of any type of marketing momentum. An ad, blog post, or social media video that doesn't fit into the rest of your brand presence will alienate, rather than attract your audience to your brand.
Instead, your entire marketing strategy needs to be consistent and build on each other. When an ad links to your website, the visual and textual message should remain the same for one, simple, successful message.
In other words, every one of your marketing efforts needs to play its part in connecting the goals to a larger, strategic framework.
5) No Adjustments Over Time
Finally, try to avoid falling into the set it and forget it mindset at all costs. To be successful, your marketing tactics need to be evaluated and adjusted regularly.
Audience preferences change on a dime. An ad that was successful last week may have overplayed its welcome, requiring a creative refresh.
To accomplish consistent marketing success, plan to regularly evaluate every message you put out on a regular basis, and according to the metrics established in the first step above. Then, make adjustments as needed to make sure your outreach remains as effective during the seventh month as it was during day one.
Succeeding in the art of marketing your business requires careful planning, strategic execution, and continuous evaluation. Avoid the 5 mortal marketing sins mentioned above, and you will be well on your way to growing your business and becoming a force to be reckoned with.
Over to you: have you been guilty of any of the above sins? How do you plan on stepping into the same pitfalls as countless other new businesses before you? Share your thoughts in the comments below, or contact us for more strategic advice on building a sustainable marketing strategy.
3 Steps to Website Success
You could go crazy trying to keep up with the "new and the now" but you don't have to. Setting out on the path to success with your website is as easy as understanding the 3 Steps.