Our Startups
We love startups and that is why, most of the work we did over the past years include startups. And not just with clients, we have our own startups that we are very proud of.
Here are few of the startup businesses, W3bminds has helped in the past couple years :
Obsessions of a Hockey Wife
Problem (as Told by Brijet Whitney – Founder & spouse of Famous National Hockey League player, Ray Whitney)
I have been there throughout a hockey career spanning more than two decades, raising three children, pulling up stakes and moving to another city with each new trade.
Being the partner of a professional athlete, I realized that moving to another city with each new trade brings uncertainty and stress in everyday life. So, I decided to create an online resource guide with recommendations & a community for professional hockey families in hope of easing transitions & supporting one another.
Solution:
ObsessionsofaHockeyWife.com is a private resource guide & community for pro hockey families as they move around with the hope of easing their transitions. It is an online resource for women who are into the same lifestyle as Brijet. This website serves as a respite for fellow hockey wives who can join social circles, gain support, share stories, and ask questions about what the lifestyle of a hockey wife may bring. They can log on to the site and find all the information, everything from the stadium, to entertainment, and travel help, they need for their new city.
Business Now:
This website is the one and only one community site for professional ice hockey players. It has over 1200 members by now (professional hockey players and their wives). There is a mobile application for the website users where they can login and access the information easily. Brijet is now expanding and joining hands with Lory Ankiel (founder of Our Baseball Life & The Athlete's Guide LLC). Under the umbrella of TAG (The Athlete's Guide), the access to resources and trusted advice network is now expanding to more than 3000 members.
Brijet was on one of the popular TV series "The Hockey Wives", here is an episode of her website (obsessionsofahockeywife.com) launch party. Watch Here.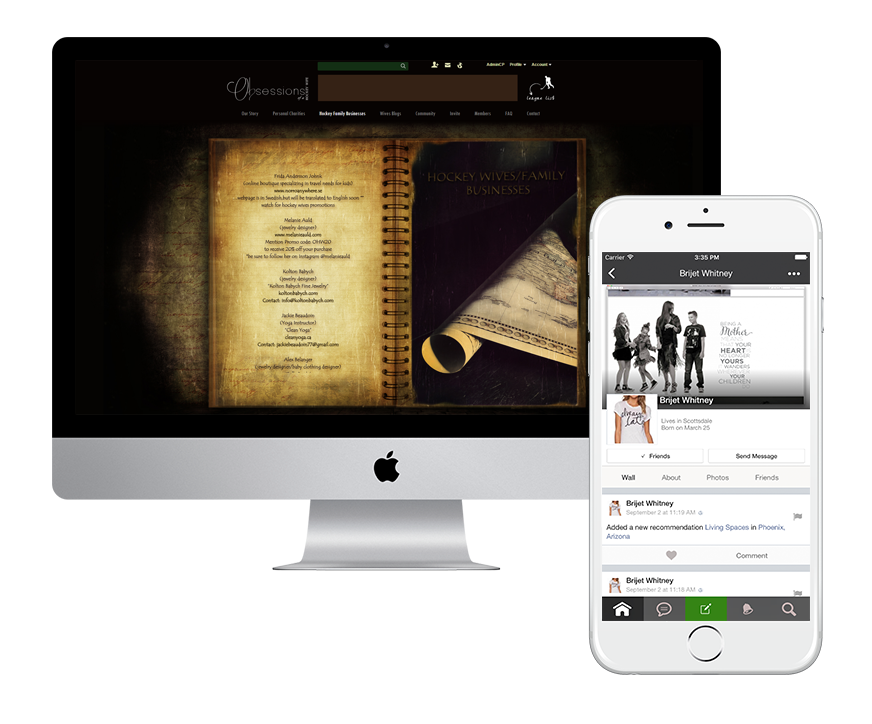 "I have thoroughly enjoyed working with Rishish & everyone at W3BMinds over the past year & a half. The process of building a website was completely new to me & I really felt that they were eager to make my vision a reality as well as educating me along the way~ & for this I am even more grateful. Our relationship has grown beyond business & I feel like I definitely have Rishish in my corner when we talk about great things to come for both myself & my website as well as what W3BMinds has planned for their own future! I look forward to a continued creative partnership with this great company & the talented people that make it that way!"
– Brijet Whitney (Dallas, Texas, USA), Obsessions of a Hockey Wife
Our Baseball Life
Problem: (as Told by Lory Ankiel – Founder & spouse of famous Baseball Player and author of "The Phenomenon" (a New York bestseller) – Rick Ankiel)
"You're joking," an exasperated Lory Ankiel said into the phone.
Nothing about Rick Ankiel's July 31, 2010, trade to the Atlanta Braves was amusing to his wife Lory, who thought the news was another one of his phone pranks. Pregnant and home alone with two dogs, Lory was anticipating Rick to cut his prank and tell her that he'd be back after that night's Kansas City Royals home game against the Baltimore Orioles.
No punchline followed. Instead, duty called: Rick immediately flew out to join his new Braves teammates in time to start an afternoon game the next day in Cincinnati. It was just another trade in Major League Baseball. To Lory, however, it was a problem.
"I was newly pregnant and so sick that I immediately felt like I was very overwhelmed," Lory told The Huffington Post.
In an instant, Lory had to uproot their settled lives in Kansas City and move to Atlanta. While Rick continued to live out his MLB dream, Lory was left to pack up the house and move the family halfway across the country to a city she'd never lived in before. Her anxiety pulsated with questions that didn't have immediate answers: How am I going to get a moving company at a fair quote so quickly? Where should we live? Which doctor should I see about my baby?
Lory found there was no guide to help her. The Braves helped where they could, but "their main focus is getting the guy on the field, not necessarily finding me a new doctor," she explained.
Throughout the relocation, Rick kept thinking, there's got to be a better way than this. For years, a hectic email list service involving hundreds of players' wives provided the only centralized landing space for information about different cities. Digging through an inbox to find a trusted babysitter contact, however, is hardly an efficient means of finding and sharing.
Read full article Click here.
Solution:
Little did Rick know, his own wife was going to make a better way for on-the-move athletes and their families. Later that year, Lory, who had previously worked as a Miami Dolphins cheerleader and for an Internet technology company ("Google is my best friend," she said) created OurBaseballLife, a website and accompanying mobile app that serves as the exact kind of all-encompassing guide she could've used on Trade Deadline Day in 2010.
"There is a lot of times that can be difficult for families because the players are gone so much. A lot of the responsibility for running the house fall on the wife," Lory told The Huffington Post. "OurBaseballLife wants to alleviate some of those responsibilities and make the transition smoother."
Available exclusively to professional baseball players and their families, OurBaseballLife is akin to the pro baseball version of Angie's List. Once players and spouses have been vetted and approved, they can access a database full of recommendations for local businesses in each Major League city written by players' families. There's even a forum that wives and players use to ask questions and seek advice. All one has to do is open the app and click on a city to find the resources available.
"Within 30 seconds, I have a pediatrician, know where to find a realtor, where to live — and it's all recommended … It's not like seeing recommendations from people you don't know." said Joanie Ludwick, wife of free agent MLB player Ryan Ludwick. (Ludwick has played for six different teams.)
"At least you feel like you know the person who's telling you a recommendation that you know will work well," said Dallas Latos, wife of Mat Latos, who was traded to the Los Angeles Dodgers on Wednesday. Although Dallas is native to California, she said she still planned on using OurBaseballLife to help set up her family in LA.
"It's always good when you get into a new city to get information from someone who has similar interests to you," she added.
Having members-only recommendations populate OurBaseballLife is highly important to players' wives. Given the public knowledge that athlete salaries can scale into the hundreds of millions of dollars, players want to make sure that a potentially opportunistic contractor or plumber "won't go into your house and be starstruck or charge you an arm and a leg," as Marcia Wooden, the wife of former NFL player Shawn Wooden, put it.
Business Now:
Soon after the launch of our baseball life.com Lory saw the big vision of this business : this was not the problem of just baseball family but for all the athlete's families. They all have to move like that when the players are traded. Therefore, she created The Athlete's Guide network under which all the sub network for football, soccer, golf etc. are created.
The website has around 3000 Members and a very active community. On the business side our clients include brands like Cort Furniture's, My accountant, Priority One Canine, Jet Pros, Ylang Ylang, Jason of Beverly Hills etc.
Check out her interview with MLB.com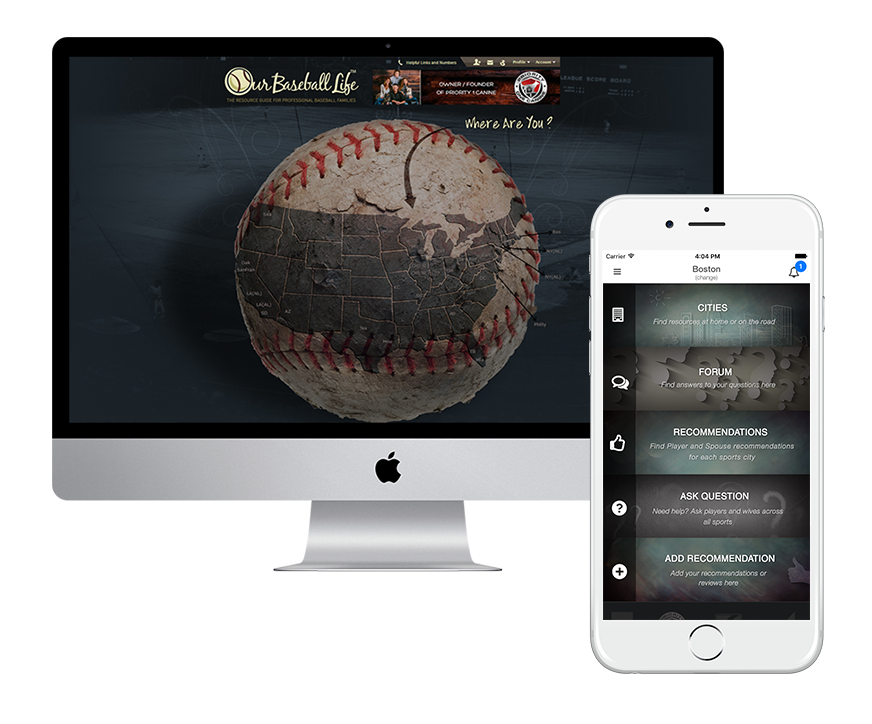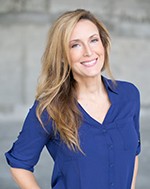 "I have been working with W3BMinds for a few years and would highly recommend them. They have the most innovative designs and concepts of any company I have worked with in the past. They work quickly and have helped me to make my business successful."
– Lory Ankiel (Miami, Florida, USA), The Athlete's Guide Mobile App
The Tuition Teacher
Problem (as Told by Mr. Ashish Pandey – Founder)
Back in 2013 in Tuition industry, there was no such professional agency in our city to help parents find their ideal teacher and help students to find an ideal tuition Job. There was few tuition bureau, but the users were screaming for more care & attention. We created TheTuitionTeacher.com to fill that gap between teachers and parents to help them find their best home tutor in town.
Solution:
By using TheTuitionTeacher.com platform, parents and students can find skilled home tutors that meet their tuition requirements within their budget for any class, subject, and area in Lucknow city.
Home tutors, on the other hand, can get hired by the students/parents for tuition jobs that best fits their skills, favorable location, class and subject and grow their earnings.
Business Now:
TheTuitionTeacher.com has continued to grow its customer base and currently the company is a group of 15000+ tuition teachers and 10000+ satisfied parents and students in the Lucknow city. It connects parents and students with home tutors based on their tuition preference. Students get to look at the profiles of each tutor including their introduction, subjects, and classes they teach & also get a free one to one trial class with the subject expert before making a decision.
Visit TheTuitionTeacher.com for more information.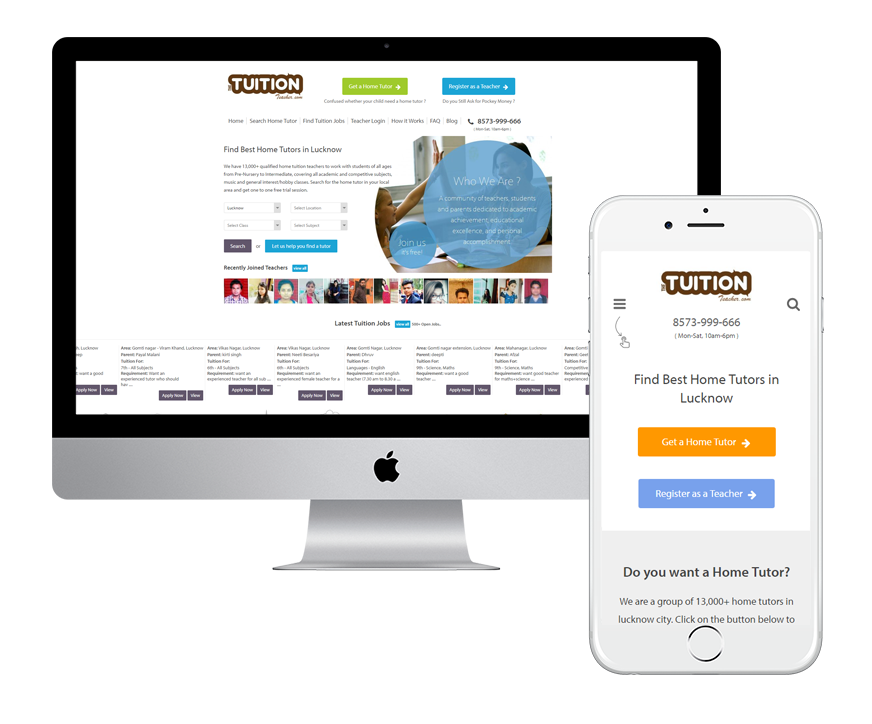 EngVarta
Problem (as Told by Mr. Ashish Pandey – Founder)
In our startup TheTutionTeacher.com we saw a trend that teachers with fluent English communication get hired for the job very easily while the teachers who were good at their core subjects, but not that impressive with English communication were failing miserably in most of their trial classes. It was stressful and heartbreaking for them. It's hard when people judge you by your English instead of your knowledge. Language is not knowledge but we live in a society where English is considered a mandatory skill to stand out.
We gave it a lot of thought and decided to do something about it, to help our teachers. And that is how the idea to create EngVarta was born.
Solution:
EngVarta provides a platform where you can connect with a random English expert on the tap of a button and talk to that person for next 15 mins. What it does is : it makes you uncomfortable at first to speak with a stranger in a language that you don't speak well. But when you do it regularly, you start seeing a change in you, you feel more confident to communicate with new strangers in English and that's the goal to make you communicate better with a new person.
Furthermore, EngVarta creates an opportunity for people with good English communication to join our platform and earn money for the time they help someone in need to improve communication.
The whole system works within our EngVarta mobile app. English experts and users, both can use this service at the comfort of their home and it's 24×7.
Business Now:
EngVarta is scaling new heights every day. It has English experts all over India to provide support to students whenever and wherever they want to connect, 24 hours a day. The app is available on Android and iOS platform.
The team is continuously working on various new features to make the product more useful for its users.
Visit EngVarta.com for more information.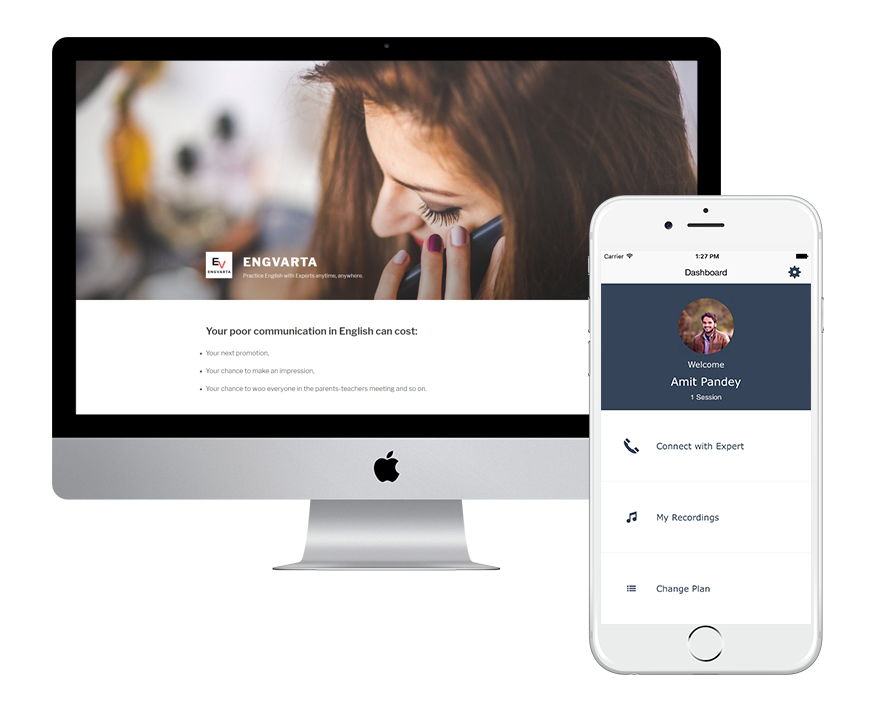 The Party Point
Problem: (As told by Monish Meghani – Founder)
It was Dec 2012 : I was at my home in Delhi for my brother's marriage. He was the one responsible for finding a good venue & caterer for the event. Well, I didn't like the idea of him working on this alone, so I decided to accompany him in this hunt. We spent about 15 days driving like crazy in the city to find the right place (it sounds crazy today but back in 2012 it was not). I wish there was a way to see the place & know they are available and what are they offering etc. before visiting them, because it was very frustrating to drive to all these places & find out they are not a right fit. After a lot of searching, we found a venue & event happened.
Don't get any idea that I decided to make this startup at that point.
This all started over a cup of coffee with my roommate, Anand. We were throwing some ideas & talking about what are we gonna do after B.Tech. It's a rat race & a hell lot of competition : Man we didn't want to be a part of that. We were worried and scared for the future like a lot of folks out there.
So we decided to make a list of things we can do after b.tech except a job hunt. I told Anand about this idea & we decided we are going to do it as a final project in our B.tech 8th Semester & see how we go from there.
Next we started talking about this idea with friends & a couple of their friends said they are interested & would love to be part of it. And several months passed : we talked with lots of people & finally we came together to have Nadeem & Nitin in our team.
And that changed our mindset & we decided not to submit it as a project but make it a startup. (I always felt an entrepreneur inside me!). And having a group of enthusiastic people with you who believe in you was a big push for me to carry on this path. We all got excited to name this idea & here come a long day where we have been talking about what we should name it. Long hours of searching at Godaddy finally gave us a name "ThePartyPoint". We all were very excited about it.
Solution:
The Party Point is an online platform which brings easy booking & discount with venues/party places, caterers, buffets & restaurants in your local area. From wedding halls to Conference Rooms to Banquet Halls, ThePartyPoint.com lets you book venues online with just a few clicks. You can check real-time availability, read reviews from peers like you, start a bargain and book a place with great discounts, all from the website.
Business Now:
Today, ThaPartyPoint.com has over 100 venues, caterers and restaurants signed up with them in Lucknow city. Soon it will begin its operations in Delhi and other cities as well.
For more information, visit thepartypoint.com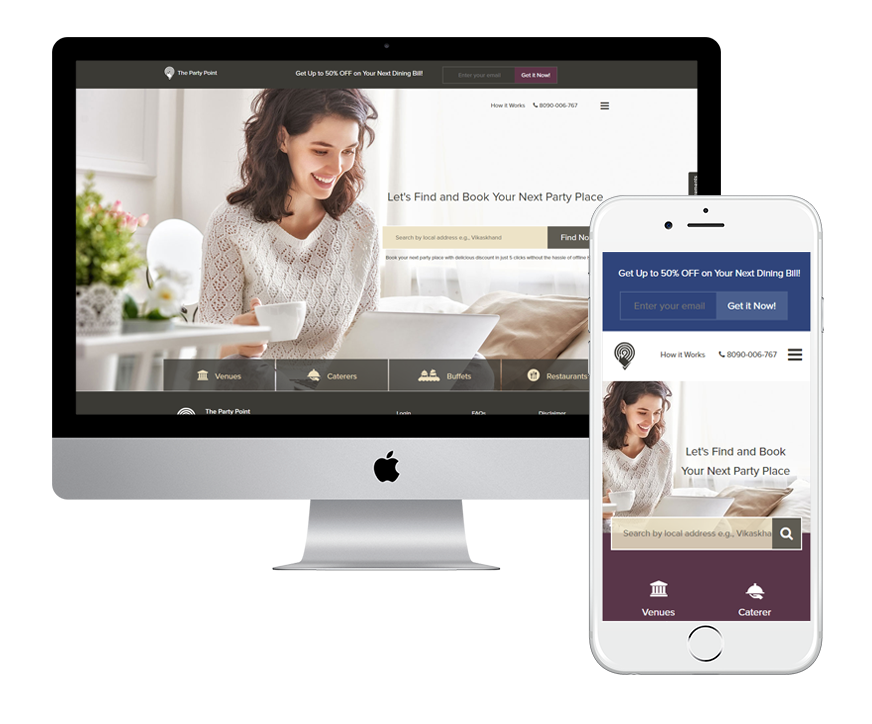 Valentia
Problem: (as Told by Mr. Pankaj and Mr. Sandeep, Founders of Valentia)
"It all started with the need of pure and fresh milk."
In India, over 68 percent of milk is tainted with detergent, caustic soda, white paint etc. We found it to be a serious concern, so we quit our corporate jobs and started our own venture of supplying fresh and healthy cow milk to Lucknowites.
Solution:
Valentia goes beyond standards by providing fresh farm milk and other milk products to their customers daily. It promises fresh delivery every morning from the farm with zero additives. Customers get their farm fresh milk everyday in a sealed bottle.
Business Now:
Started with just two cows in 2014, the start-up now owns 300 cattle and supplies fresh milk to 1400 families and counting in Lucknow city. Valentia Milk has a team of around 50 people – right from HR officials to supply executives and engineers. "We work like any other corporate office and organise HR activities for our employees. We wish to grow with our brand in the coming future," said Pankaj.
For more information, visit valentia.in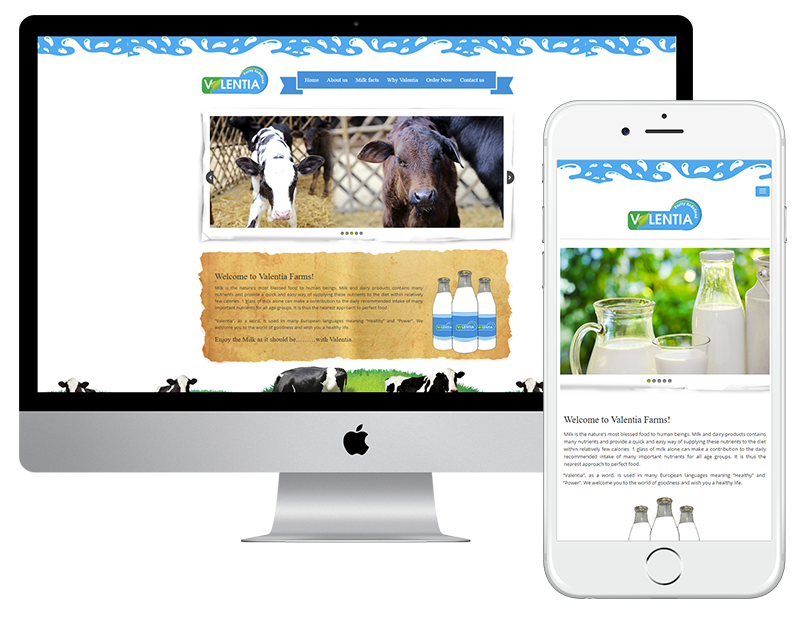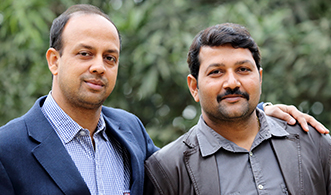 "It has been indeed a pleasure to have W3Bminds as our partner for all our IT needs. The judicious sense of business requirements and eye for perfection makes them a perfect hit. All time and easy accessibility of the W3Bminds team helps in troubleshooting in no time. Our sincere and best wishes for a bright future ahead."
– Pankaj Sharma & Sandeep Singh (Lucknow, India), Chief Mentor, Valentia Organic Farms
CityPage3
Problem:
Since, Lucknowites have started accepting and welcoming modernization, Ashish Pandey, founder of CityPage3 felt a need of introducing this emerging Lucknow to the world. He feels that every party or social event needs a recognition and quite often, the organizers get disappointed when their events get ignored by media, newspaper etc.
So he decided to create a platform where these social parties or events can be covered and shown to the world. That's how the concept of CityPage3 was born.
Solution:
CityPage3 is an exciting new premiere service and online destination to showcase "Page3-worthy" local events and celebrations!
It offers exclusive professional services to elevate your event (and the participants!) to a higher level of prestige, glamour and local celebrity. The platform provides a grand spotlight for newsworthy social events, where images and other digital media captured by CityPage3 professionals can be shared with the world. From launch parties, DJ night to Musical evening, it covers all the worthy events and publish glamorous pictures of the party.
Business Now:
For more information, visit citypage3.com